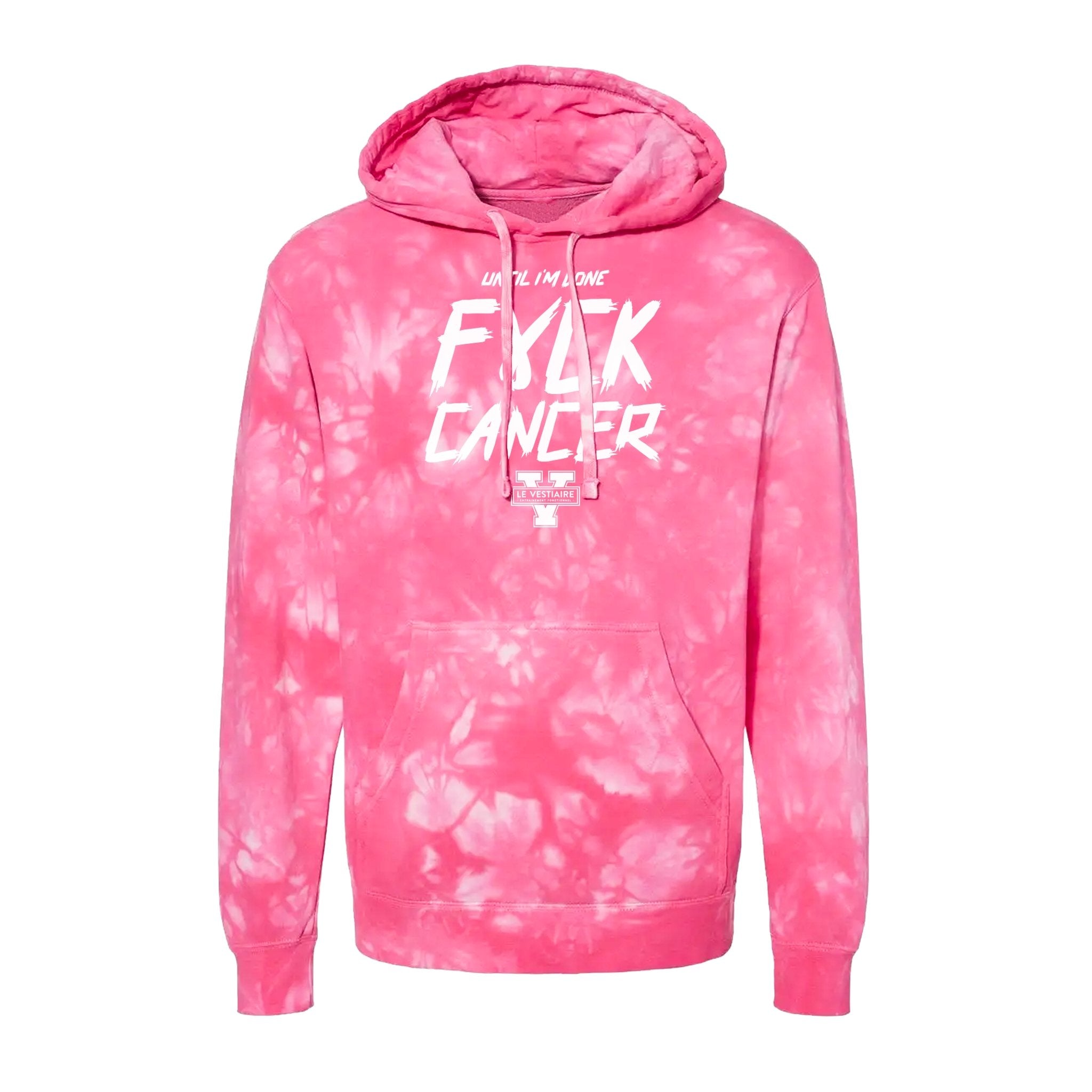 FC UNISEX TIE-DYE HOODIE
With great pleasure and in response to numerous requests, we are extending the FUCK CANCER program! This very humble fundraising initiative, initiated by our friend Eric Dupuis (Le Vestiaire 132), aims to support the incomparable Myriam Dubuc, a 31-year-old athlete and mother battling an especially aggressive form of stage 4 triple-negative breast cancer. The initial waves of this program led to the sale of hundreds of units across Quebec. As Myriam's fight is not yet over, we believe it's only fitting to continue standing by her side, including through this unifying project in which so many people have already participated! Profits from this program are shared between Myriam and the Breast Cancer Foundation.
Note: The dyeing process gives each garment a unique character, so slight color variations are to be expected. Each piece is one-of-a-kind. Due to the nature of tie-dye, pigments may remain on the surface of the clothing. Therefore, it's highly recommended to only wash these garments with similar-colored clothing, as some dyes may stain light-colored garments during the wash cycle. Washing the clothes in cold water will reduce the risk of stains.
80% COTTON 20% POLYESTER BLEND JERSEY-LINED HOOD DOUBLE-NEEDLE STITCHING TWILL NECK TAPE 1X1 RIBBED CUFFS AND WAISTBAND STITCHED EYELETS